Provide World-Class Quality and Safe Products
GreenSound factory established ISO9001:2015 and GMP820 quality management system, and invested millions of dollars to create a higher standard manufacturing environment and quality management system, which fully guarantee the standardized and intelligent management of design and development, product raw materials, production and manufacturing, product testing, quality control and other processes, and provide world-class quality experience.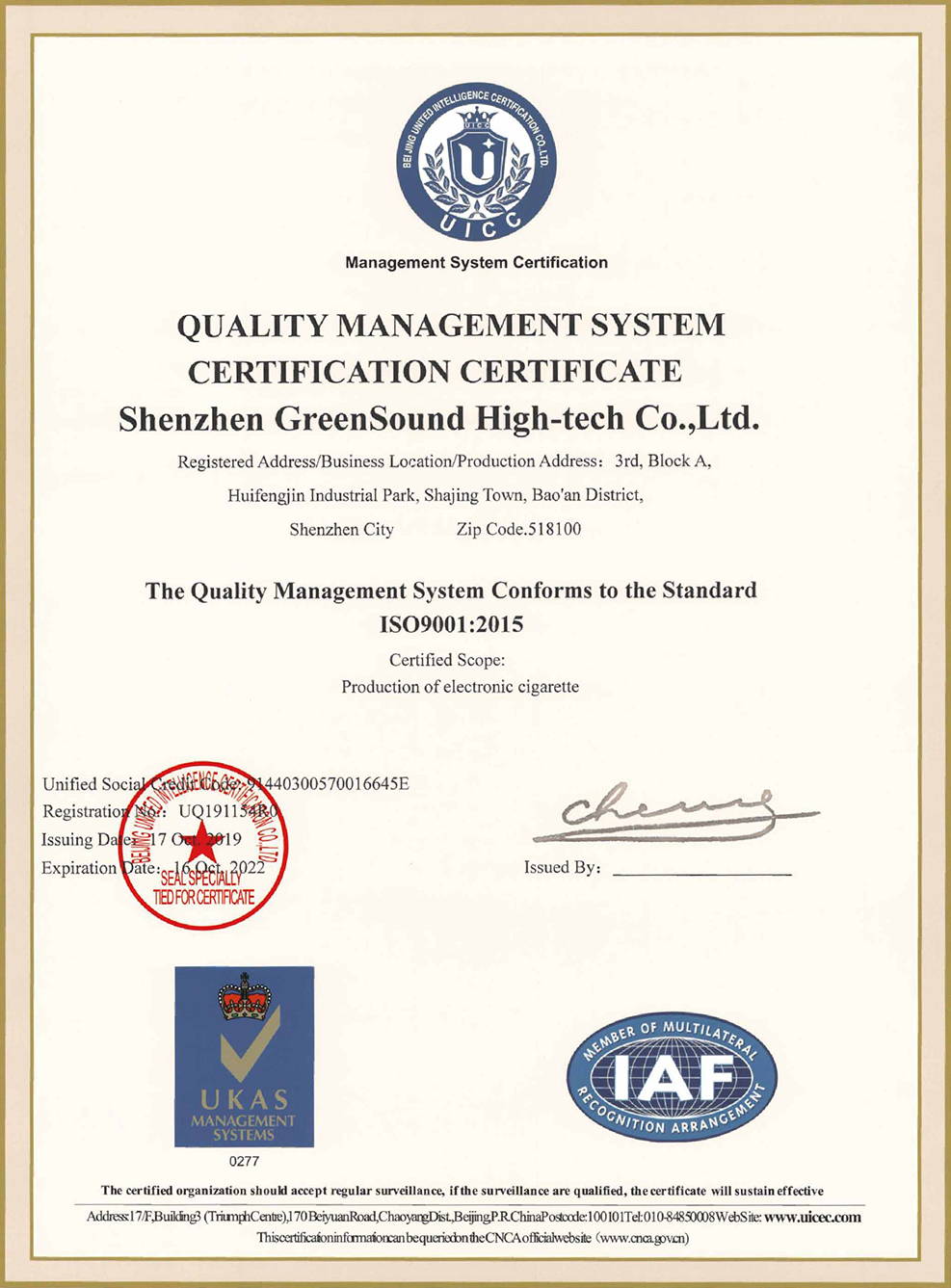 ISO 9001 is defined as the international standard that specifies requirements for a quality management system (QMS). Organizations use the standard to demonstrate the ability to consistently provide products and services that meet customer and regulatory requirements. It is the most popular standard in the ISO 9000 series and the only standard in the series to which organizations can certify.
WHAT IS QUALITY MANAGEMENT SYSTEM (QMS)?

 

A quality management system (QMS) is defined as a formalized system that documents processes, procedures, and responsibilities for achieving quality policies and objectives. A QMS helps coordinate and direct an organization's activities to meet customer and regulatory requirements and improve its effectiveness and efficiency on a continuous basis.

ISO 9001:2015, the international standard specifying requirements for quality management systems, is the most prominent approach to quality management systems. While some use the term "QMS" to describe the ISO 9001 standard or the group of documents detailing the QMS, it actually refers to the entirety of the system. The documents only serve to describe the system.
ELEMENTS AND REQUIREMENTS OF A QMS:

Each element of a quality management system helps achieve the overall goals of meeting the customers' and organization's requirements. Quality management systems should address an organization's unique needs; however, the elements all systems have in common include:
*The organization's quality policy and quality objectives

*Quality manual

*Procedures, instructions, and records

*Data management

*Internal processes

*Customer satisfaction from product quality

*Improvement opportunities

*Quality analysis
---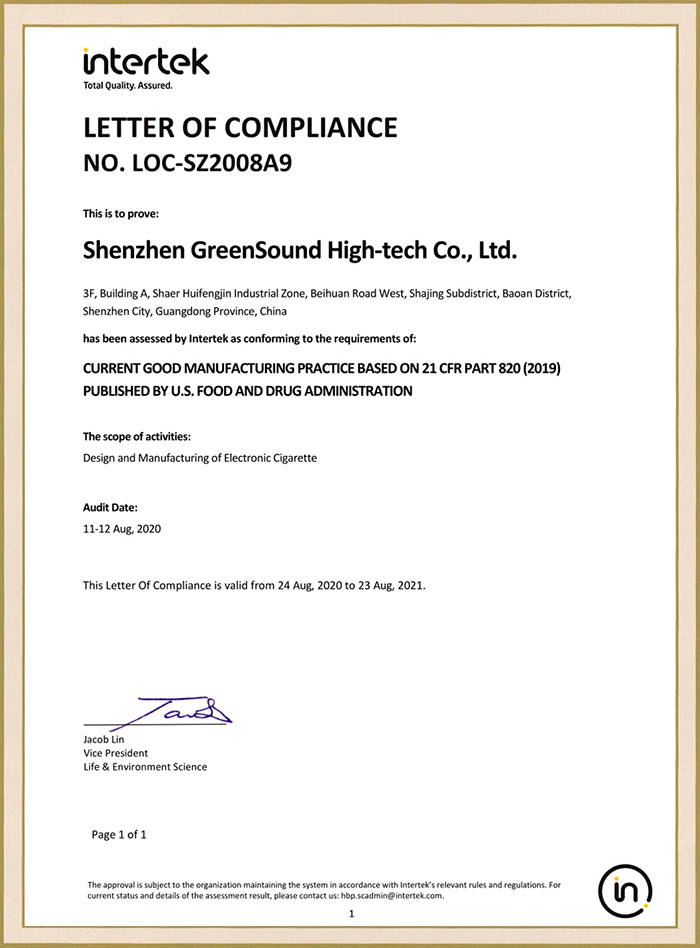 Good manufacturing practices (GMP) are the practices required in order to conform to the guidelines recommended by agencies that control the authorization and licensing of the manufacture and sale of food and beverages, cosmetics, pharmaceutical products,dietary supplements, and medical devices. These guidelines provide minimum requirements that a manufacturer must meet to assure that their products are consistently high in quality, from batch to batch, for their intended use. The rules that govern each industry may differ significantly; however, the main purpose of GMP is always to prevent harm from occurring to the end user. Additional tenets include ensuring the end product is free from contamination, that it is consistent in its manufacture, that its manufacture has been well documented, that personnel are well trained, and that the product has been checked for quality more than just at the end phase. GMP is typically ensured through the effective use of a quality management system (QMS).
 

Because the FDA requires very specific GMP requirements that differ from those of the EU and other countries, drugs approved or synthesized without US FDA certification cannot be legally sold in the U.S.

Good manufacturing practices, along with good agricultural practices, good laboratory practices and good clinical practices, are overseen by regulatory agencies in the United Kingdom, United States, Canada, Europe, China, India and other countries.

.
ALL GUIDELINE FOLLOWS A FEW BASIC PRINCIPLES:
*Manufacturing facilities must maintain a clean and hygienic manufacturing area.
*Manufacturing facilities must maintain controlled environmental conditions in order to prevent cross-contamination from adulterants and allergens that may render the product unsafe for human consumption or use.
*Manufacturing processes must be clearly defined and controlled. All critical processes are validated to ensure consistency and compliance with specifications.
*Manufacturing processes must be controlled, and any changes to the process must be evaluated. Changes that affect the quality of the drug are validated as necessary.
*Instructions and procedures must be written in clear and unambiguous language using good documentation practices.
*Operators must be trained to carry out and document procedures.
*Records must be made, manually or electronically, during manufacture that demonstrate that all the steps required by the defined procedures and instructions were in fact taken and that the quantity and quality of the food or drug was as expected. Deviations must be investigated and documented.
*Records of manufacture (including distribution) that enable the complete history of a batch to be traced must be retained in a comprehensible and accessible form.
*Any distribution of products must minimize any risk to their quality.
*A system must be in place for recalling any batch from sale or supply.
*Complaints about marketed products must be examined, the causes of quality defects must be investigated, and appropriate measures must be taken with respect to the defective products and to prevent recurrence.